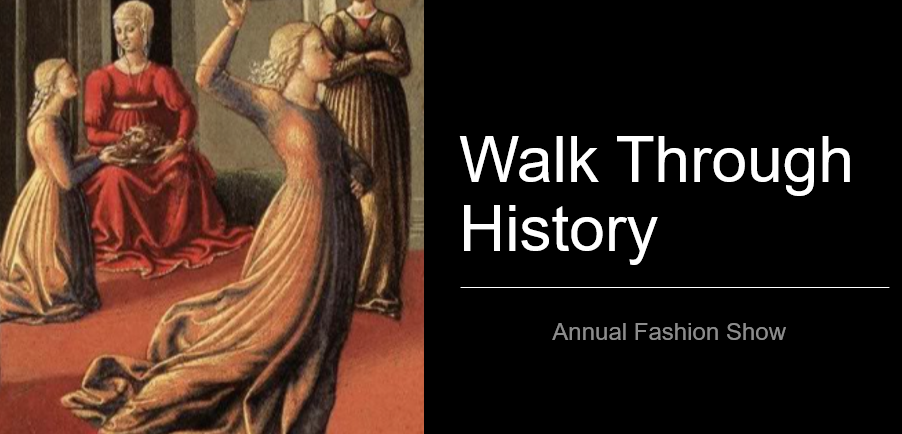 The Walk Through History is a fashion show, where participants don their best clothing from history. They line up in order chronologically, and then as their names are called, the announcer will introduce them and their clothing, giving them a chance to parade and show their costuming skills to the crowd. This is a wonderful tradition, and participants of all ages and skill levels are encouraged to join in.
As the event was held virtually last year, we compiled the entrants' home videos to carry on this annual tradition.
Clothiers 2021 Walk Through History – YouTube
A great many thanks go out to those that submitted videos, provided commentary, performed music, and edited everything into the wonderful part of the event. A word of warning: a live Walk Through History will have many more entries, and the energy from the audience is contagious!
Pre-registration to participate in the Walk Through History is encouraged, but not required. Many prefer to register ahead of time, so they can spend their morning enjoying themselves, instead of trying to recall every facet of their costume.
[link to Walk Through History Registration]